.
.
1 to 5 years Warranty on Parts and Labor from Lotos Technology
Lotos Technology provides 1 to 5 Year Warranty on Machine Repair or Replacement. Customer shall be only responsible for Shipping Fees.  After warranty expires, Lotos can still provide a repair service, (fee applicable).
FedEx or USPS Shipping within 24 to 48 hours.
Lotos uses FedEx or USPS carrier to ship your merchandise to your Credit Card billing address (unless otherwise specified) within 24 to 48 hours after your payment is cleared. We schedule daily pick-up services from our warehouse in california.   
We accept all Major Credit Cards as well as Paypal.
Lotos accepts all major credit cards (Visa, Master Card, Discover and Amex). We also  accept payments made by: PayPal, Money order, Check and Bank Wire (for international shipment, please use Paypal or Bank Wire)  
Featured Products
2013 new LT5000D : Lotos 50A  Plasma Cutter with all accessories for less than $450
This is the best selling model on Amazon. If you go to Amazon.com and search "Plasma cutter", this is the first one the listing with best 5 star reviews.  Click here to view on amazon.com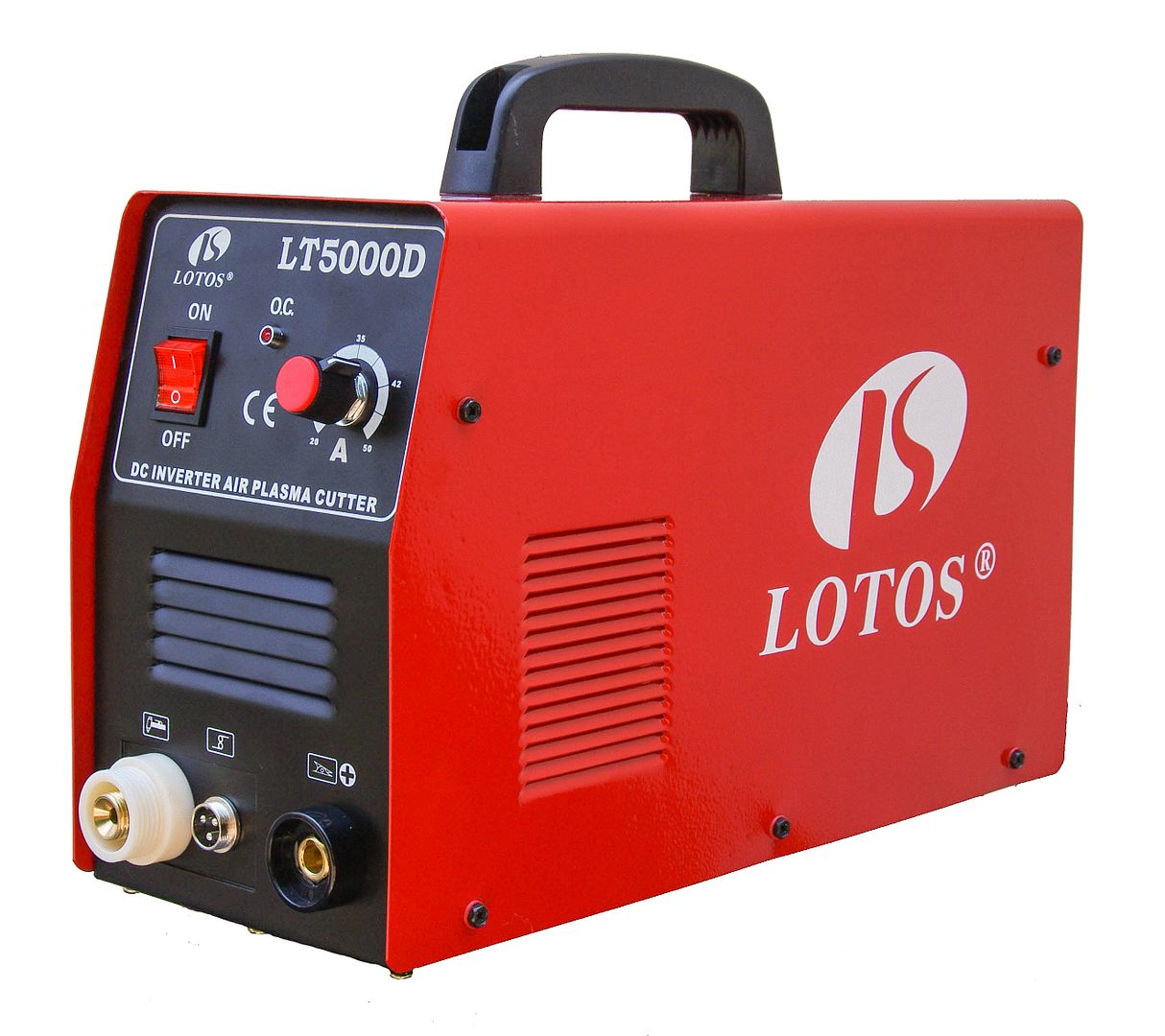 2013 LOTOS BLUE CT520D 50A Plasma Cutter/ 200A Tig welder/ 200A Stick Welder, 3-in-1 Unit for $699  
Capable of Stick Welding Aluminum (NEW feature for the model released.) Dual Voltage (110/220Vac) with all accessories! 
Click here to check our latest release Ultimate IGBT 5in1 Lotos LTPAC2500 (250A AC/DC Aluminum Tig/Stick Pulse Welder with 60A Plasma Cutter for $1499 shipped)